It is pretty easy to get laundry done in most places in Peru. If your hostel or hotel doesn't offer the service, normally for a small fee, then you should easily be able to find a laundromat close by. Most places in Cusco charge S/.3 or S/.3.50 ($1.30 ) for a kilo of dirty clothing. You can either pay upfront or after picking up your clothes. When you drop them off you'll receive a receipt, if you have paid or not, with your name, the weight, and the price. If you pay ahead of time the laundromat will write cancelado, canceled, on this receipt. Most laundromats will finish washing, drying, ironing, and folding your clothes in about 12 hours. You can drop them off in the morning and pick them up at night, or drop them off at night and pick them up the next morning. When you go to get your laundry, you turn in your receipt and pay if you haven't already.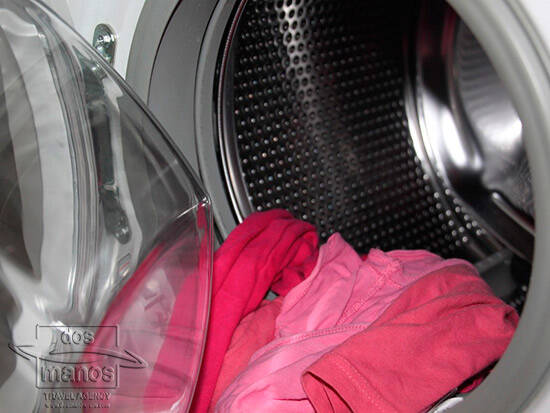 Laundromats in Peru
Some laundromats do offer to have your clothes ready in as little as 4 or 2 hours, but expect to pay more for this service.
Be aware that if a laundromat in Cusco offers to wash a kilo of dirty laundry at less than S/.3 ($1) it is probably because they have tipped the scale. You end up spending as much as you would at a laundromat that offers the normal rate of S/.3 or S/.3.50 but think that you got a deal. If for some reason you have a huge pile of laundry to do, eight kilos or more, look for a bigger, more professional laundromat and explain the large quantity you have to wash. If you barter they might chip off a few soles from the final price, but won't go below the S/.3 minimum rate for a kilo.