Peru as a fascinating travel destination
Peru is a diverse country, with deep cultural roots planted in the Incan Civilization. It is a country known for cultural and historical vibrancy, geographical diversity, and culinary excellence. Home to the iconic Machu Picchu ruins, nestled in a cloud forest between the Andes Mountains and the jungle, Peru undoubtedly holds many treasures for every type of traveler.
Nominated twice by the World Travel Awards as the World's Leading Culinary Travel Destination, Peru radiates with cultural energy, attracting tourists from around the world for its many natural and historical wonders. There are many interesting facts about Peru, making it a fun and fascinating destination in South America.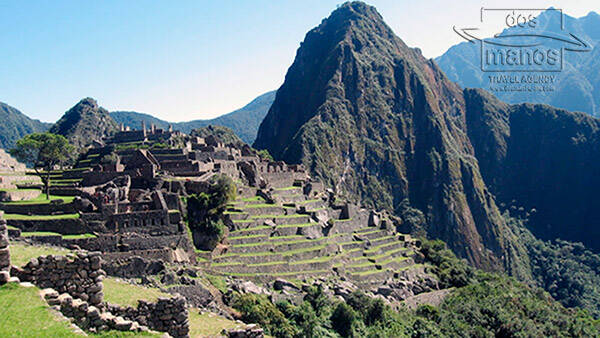 Peru´s high diversity
Peru features a wealth of interesting landscapes and climates. It is the third largest country in South America, located just below the equator and bordered by Ecuador, Colombia, and Brazil in the north and Bolivia and Chile in the southeast. It is home to hot coastal beaches, desert oases, high snow-capped mountains (Sierra de Andes), and a tropical jungle, which leads into the Amazon River basin to the east.
Due to this geographic diversity, Peru is rich in natural resources including copper, silver, gold, petroleum, timber, fish, iron ore, coal, and hydro-power. Furthermore, Peru's fertile valleys also produce a variety of crops such as coffee, sugarcane, rice, potatoes, corn, plantains, pineapples, bananas, barley, palm oil, and beans.
These ample natural resources, made Peru an attractive location for the Spanish conquistadors to settle during the 1500's.
Peruvian indigenous heritage
Before the Spanish conquest, the Incas maintained control over Peru, dominating an empire that spread along the entire western part of South America. One of the most famous archaeological remnants of this era is the holy Incan city of Machu Picchu, one of the Seven Wonders of the World. Peru is home to thousands of ruins and archeologically sites, some predating the Incan Empire and some yet to be discovered.
Pre-Spanish traditions are still noticeable in modern day-to-day life in Peru. Especially in the remote areas of the country people still live according to ancient traditions, for instance speaking Quechua, the ancient Incan language. A quarter of the population in Peru still speaks Quechua, some even knowing little or no Spanish. Weaving traditions and patterns, as well as rituals and Incan ceremonies still remain in Peru as a part of Peru´s indigenous heritage.
Peru´s society today
Peru is a multi-ethnic society, with interesting demographic dynamics and historical backgrounds. The largest ethnic group consists of Amerindians, the original inhabitants of Peru. The second largest population consists of the Mestizos, which is a blend of Amerindian and Anglo-Saxon lineages. The rest of Peru is comprised of a blend of Europeans, Afro-Peruvians, and Asians.
Although Peru is a successful democracy, rich with natural resources and a fast-growing export and tourist industry, it is still a very poor country. Poverty and development issues persist in Peru, even as the economy is booming. Poverty is the most profound among indigenous communities living in rural areas. Rural poverty is attributed to lack of essential services such as education, electrical power, basic infrastructure, and access to proper health services and running water.
With its vast archaeological sites, and growing ecotourism industry in the jungle, Peru is a popular destination for not only tourists but also volunteers seeking to find meaningful work to help reduce poverty and promote development in a culturally thriving country.