info.dosmanos
Peruvian Fiestas : Christmas in Peru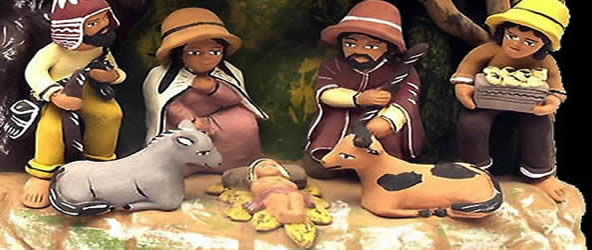 CHRISTMAS IN PERU
The rural context of the arrival of the infant Christ allowed early Peruvians to identify immediately with the festivity, highlighted by artisan creativity, a sense of aesthetics and the religious devotion of Andean settlers. Andean Christmas began taking on characteristics of its own by adding elements from each region. These elements stand out for the extreme care with which highlanders put together Nativity scenes in churches and homes, perform dances and plays, cook typical dishes and produce a wide range of handicrafts such as Nativity scenes in Huamanga stone, retablos featuring images related to Christmas and pottery or carved gourds called mates burilados decorated with Yuletide scenes. In most Andean communities, the festival continues until la Bajada de los Reyes (the arrival of the three wise men), January 6, when traditionally people exchange gifts.


(18 June, 2019)
Wheel the World is taking over the world—in the best way possible. The Chilean company Wheel the...
July 2: Visible Solar Eclipse in Peru
(14 June, 2019)
The last solar eclipse experienced in North America was on August 21, 2017. Are you ready? Because...
Peru still main producer of Quinoa
(6 June, 2019)
According to the Peruvian Minister of Foreign Trade and Tourism, Edgar Vásquez, Peru is worldwide...